The Buffalo Bayou Park Cistern
The Cistern is located at 105 Sabine Street, Houston, Texas 77007.
713-752-0314 ext. 301
Children under age 9 are not permitted inside the Cistern.
The Cistern is fully accessible by wheelchair and compliant with ADA design regulations.
Tours can be booked up to 60 days in advance. If no tour options are displayed on a selected date within 60 days, tours are either sold out or not offered on that date.
Parking is available in the Buffalo Bayou Park lot at 105 Sabine Street.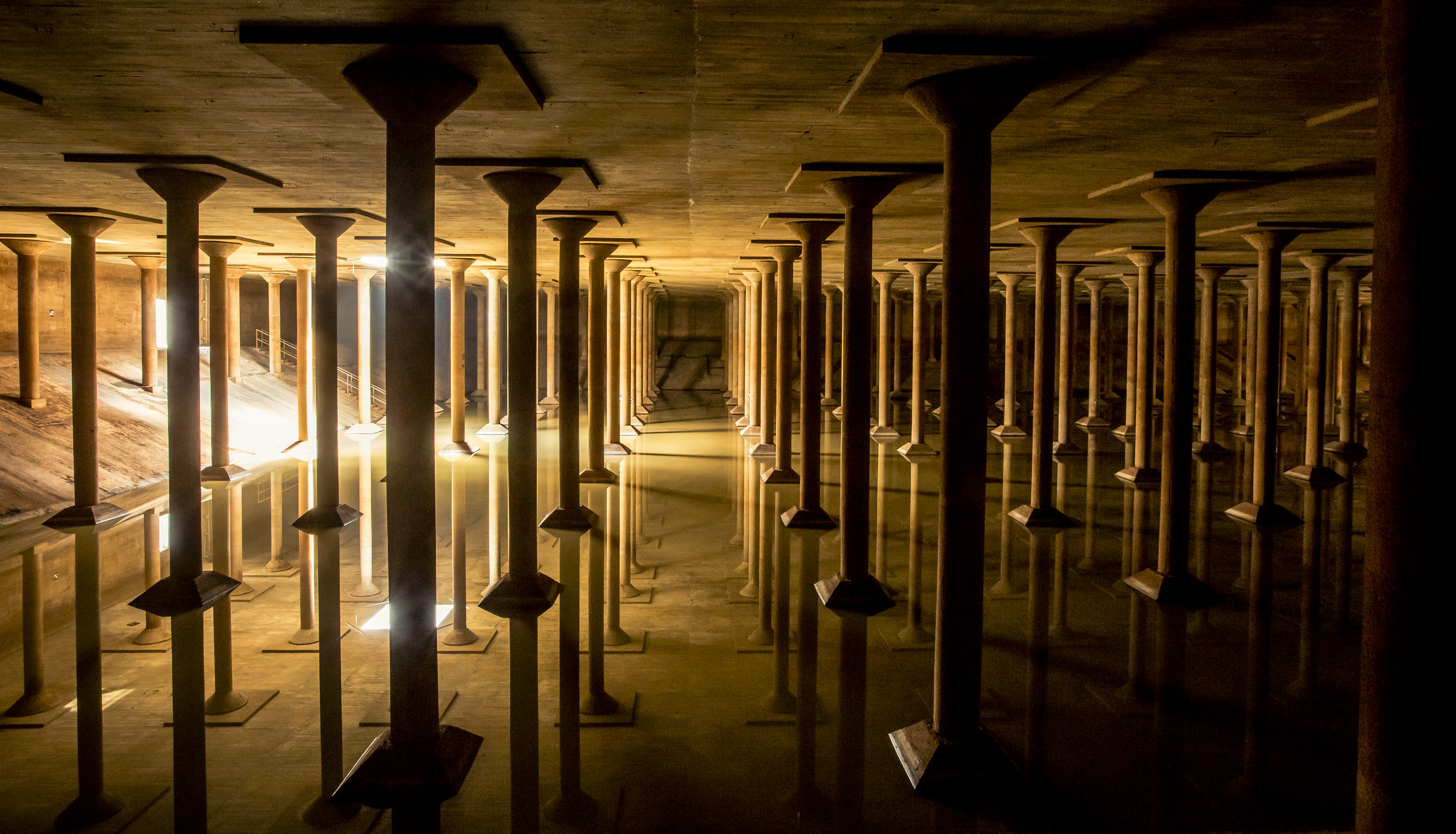 History Tours
30-minute guided historical tours of the Cistern and Houston's water system.
Thursdays & Fridays, 3 – 7pm
Admission is free on Thursdays. Discount will be applied to cart at time of purchase. Reservations still required.
Saturdays & Sundays, 12 – 5pm
Photography Sessions
1-hour admission geared toward non-professional and personal use photography.
Saturdays, 11am
Tripods and flashes are permitted.
Open Meditation
1-hour admission allowing for self-guided mindfulness and repose inside the Cistern.
Sundays, 11am
Chairs available, however guests may bring their own cushions and mats. Individualized yoga, meditation, journaling, and other silent activities are welcome.
Field Trips and Private Tours
Available to reserve on Wednesdays between 9am and 1pm.
Must be reserved at least 1 week in advance.
To schedule, contact Maggie at cistern@buffalobayou.org
Minimum of 15 guests required to reserve.